Project Details Developers Location Showflat Price Floor Plans Gallery Registration
(Disclaimer: All project parameters and information for Canninghill Piers Project included below are subject to change at any time. All distances/measurements/areas (if any) shown are simply estimates.)
Canninghill Piers Project | One of Its Kind
CanningHill Piers, a luxury building by Singapore's two largest developers, CapitaLand Development and City Developments, was launched on November 5. The 696-unit residential tower is part of a larger development that also features CanningHill Square with F&B and retail businesses, a 475-room hotel run by Moxy under Marriott International, and a 192-unit serviced residence managed by The Ascott under the Somerset brand.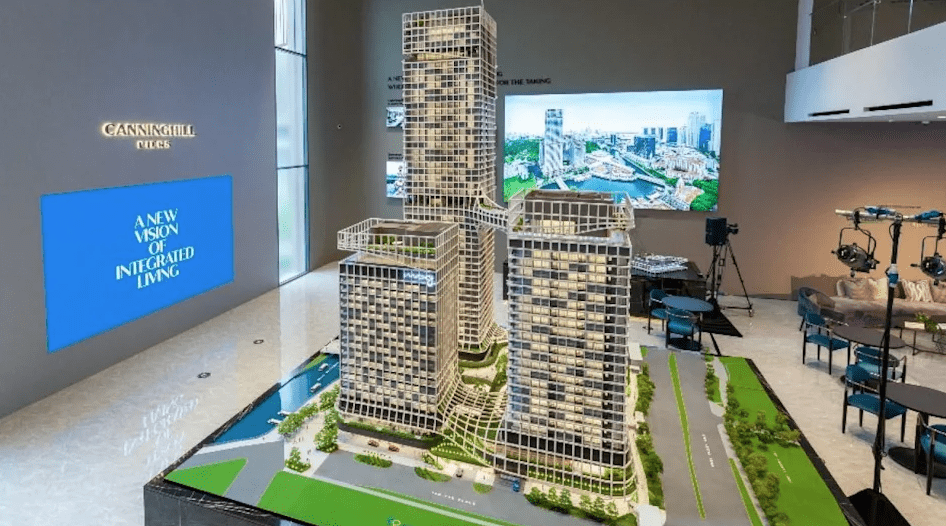 When it comes to buying a home in Singapore's highly competitive property market, "location, location, location" remains a key consideration. And this new CDL and CapitaLand development has it all: views of the Singapore River on one side and Fort Canning Hill on the other, with all the conveniences of the city center nearby.
Design of Identity For Canninghill Piers Project Singapore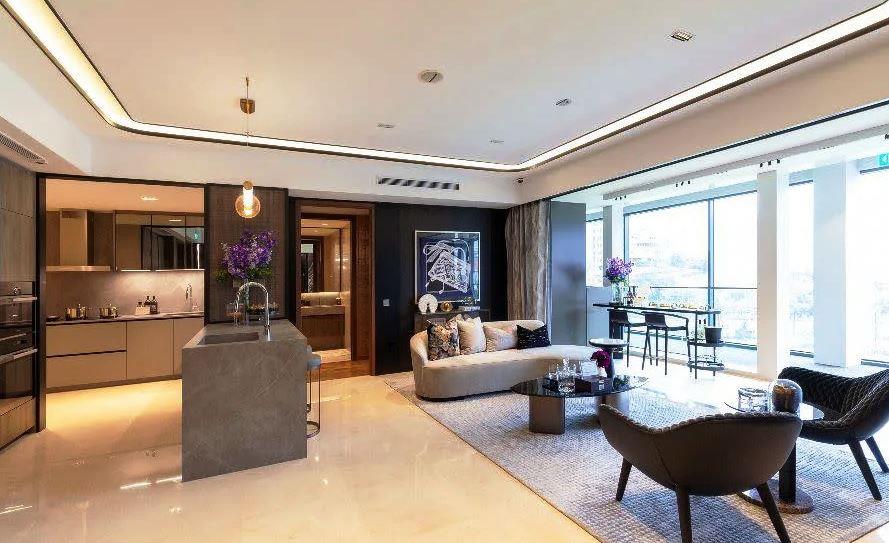 Our 1st job was just to give the development a name. CanningHill Piers Project took its title from its unique location between such a hill and a river. A further different architectural feature that we did turn into a design pattern is the development's geometric,' which itself is raised at key locations to allow spectators a sneak preview of what's within while broadening the panoramic views from the residents' point of view. This motif appears frequently in pamphlets in addition to other collateral.
Brochure of Canninghill Piers Project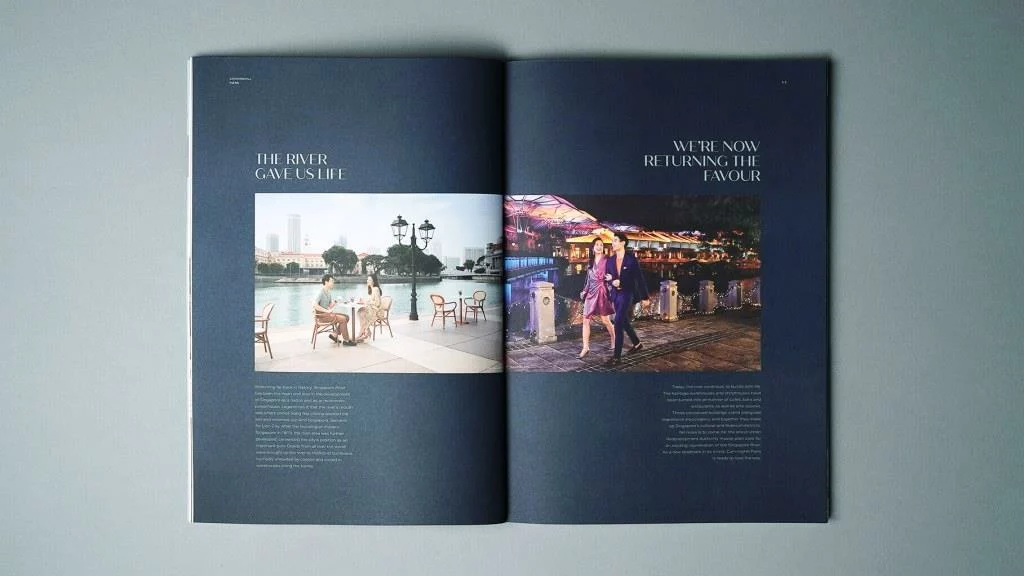 Three brochure editions were created for various audiences and purposes. Apart from the picture at the part where the'veil' is raised, the cover art for these is remarkably similar. Full brochure: displaying greenery, such as views from Fort Canninghill Piers Project Simple brochure: revealing waters such as the Singapore River Top floor brochure: revealing views from high in the sky, as befits these exclusive units on the uppermost floors.
Why Canninghill Piers Project Digital Trail Map?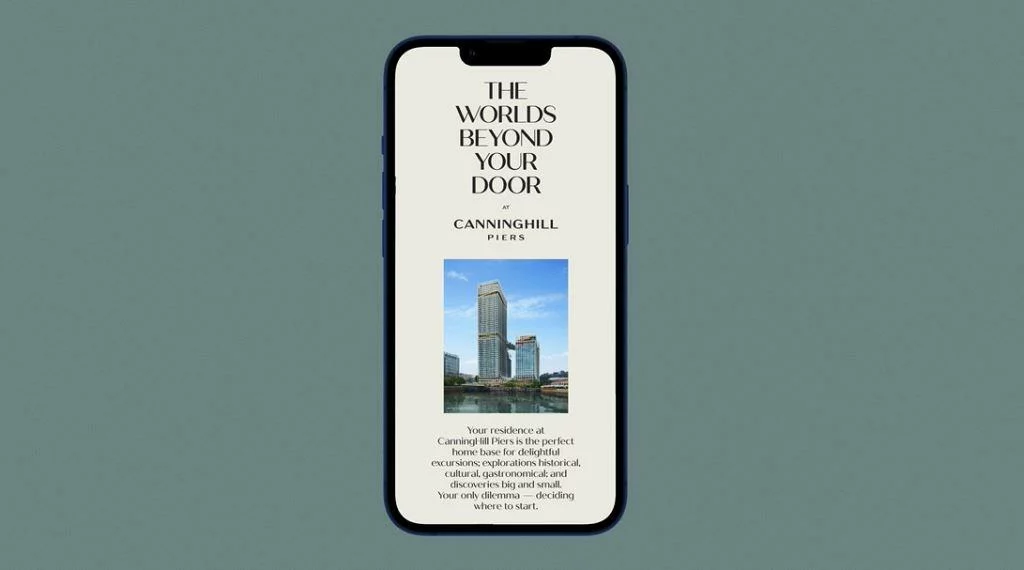 Well, there are some reason to add this when you have the complete brochure of Canninghill Piers project. In addition to the traditional map in the brochure, we created a trail map to show the audience how exciting the location is. It features what to do/see/eat/shop in neighboring hoods such as the Civic District and Tiong Bahru, as well as Clarke Quay, Boat Quay, and Robertson Quay.
Nothing Is Complete Without Any Press Release For Canninghill Piers Project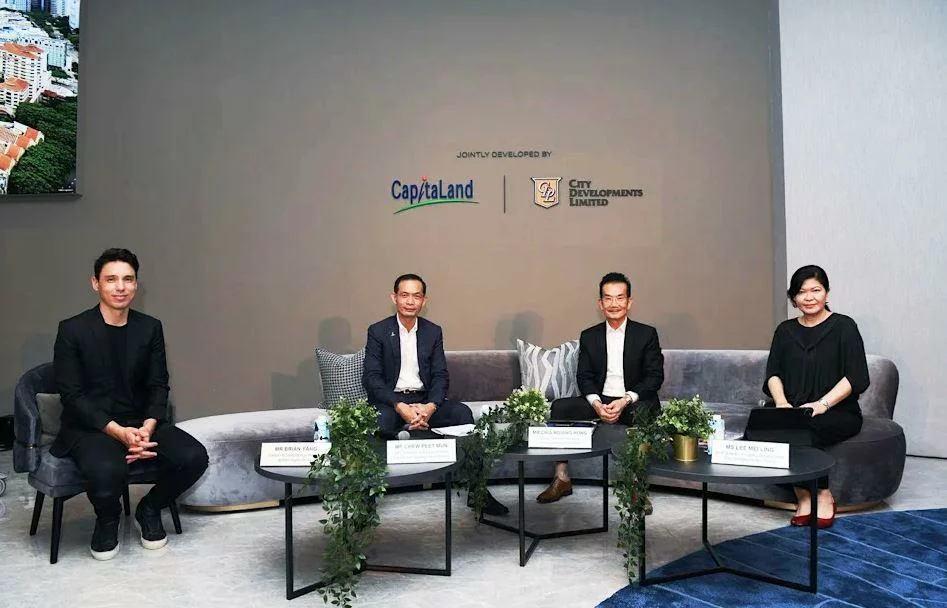 From left to right: Brian Yang, partner and lead design architect at BIG; Chew Peet Mun, managing director for investment and development at CapitaLand Development Singapore; Chia Ngiang Hong, CDL's group general manager; and Lee Mei Ling, CDL executive vice president and head of property development. (Photo courtesy of CDL). CanningHill Piers Project was launched with a two-page spread, with a daring headline asserting its leading position, as befits being one of the most eagerly anticipated developments of 2021. This was backed up by a series of one-page ads over the following weeks.
Sales Gallery For The Canninghill Piers Project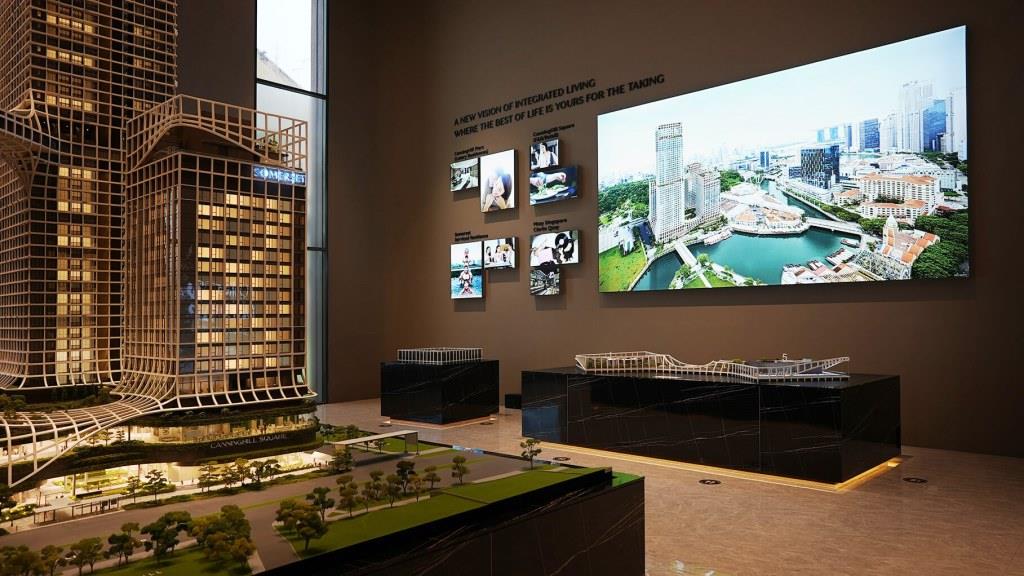 We were also involved with working on the sales gallery to ensure consistency through out campaign. The language and design of crucial portions where visitors are initially exposed to the project, as well as accompanying informational visuals throughout, were all part of this. The area is key inland. The decision of area tremendously affects property estimation. District area 9 is an inconceivable area furnished with everything nearby. Canninghill Piers sits near the city, MRT stations, cafés, shopping objections, schools, shops, and places of love. With a particularly magnificent area, its occupants will appreciate unrivaled accommodation.
Best Features For Canninghill Piers Project
Numerous ex-pats favor living in River Valley in view of the speedy admittance to conveniences and closeness to the Focal Business Region. Canninghill Piers sits in the focal district of Singapore inside a short 11-minute drive to the CBD. Dhoby Ghaut MRT station is additionally not far off. The improved network, combined with its focal area in the core of Singapore, will permit Canninghill Piers occupants to associate with various pieces of the island consistently.
If you want to see then there is a lot of malls for shopping and choices for eating only for the River Valley occupants. With regards to shopping, the occupants are only minutes from Incredible World City and the mainstream Plantation Street shopping belt including different shopping centers and malls for limitless retail treatment. There is another close-by town of Robertson Quay that gives more loosened up spots to Canninghill Piers occupants. You can anticipate that perfect spots should unwind a lot the week's pressure from the eateries, bistros, bars, and workmanship houses.
Why Canninghill Piers?
River Valley is a family-accommodating neighborhood because of its vicinity to numerous schools. There are neighborhood schools inside sight, like River Valley Elementary School. The region is mainstream with exiles, and it highlights numerous global schools from kindergartens like the Abroad Family School to the Singapore Worldwide Schools, all inside a simple drive.
District 9 area is home to Sri Thendayuthapani Sanctuary found at Tank Street inside a 7-minute walk around Canninghill Piers. Likewise close to home is Ngee Ann Kongsi which is within a 9-minute walk.
What is the Concept behind Canninghill Piers?
River Valley additionally includes trustworthy private clinical focuses and clinics, for example, Camden Clinical Center found inside an 11-minute ride, Gleneagles just 12 mins drive away, and Mount Elizabeth at a short 9-minute ride away from Canninghill Piers. With these top medical care habitats situated near Canninghill Piers, the future occupants will appreciate speedy admittance to quality clinical consideration.
The area is additionally an extraordinary spot to partake in the quiet climate as you go for a delicate walk along the river. Families living in Canninghill Piers will see the value in what the region has to bring to the table gratitude to a large group of open-air objections accessible inside the space of a minute's walk. Aside from the close by Fortress Canning Park, there are many child agreeable spots in the area. Social and legacy destinations are likewise reachable from Canninghill Piers, giving occupants more outside alternatives.
For More updates, direct developer price contact us via below form and we will contact you asap.