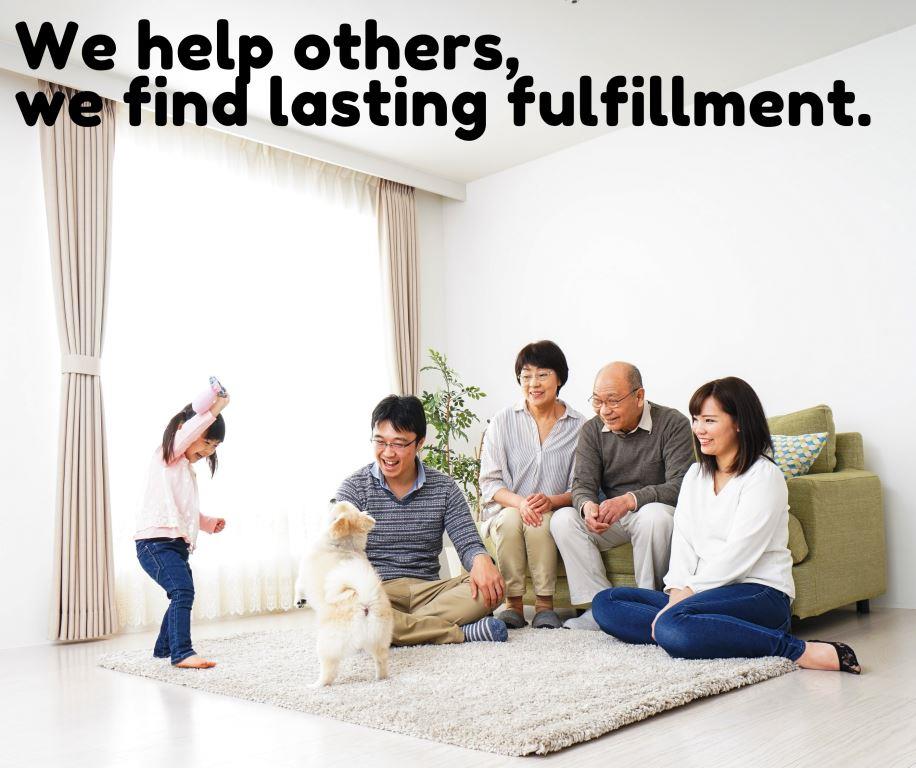 Over the years, we have helped many clients to achieve their goals and dreams in their real estate journey. We would like to help you as well!
Below we are showcasing five case studies.
Case Study #1: Helping a low-income Singaporean to secure a three-room Housing and Development Board (HDB) flat with limited cash.
Mr. Ng, age 52, had been renting a flat ever since he started working. At first, he thought he lacked enough funds to afford a three-room HDB. After detailed calculations with him, we suggested that he obtain an HDB loan, which did not require him to have cash upfront. Also, we managed to structure a win-win deal between him and the seller. It took more than a year to complete the sale due to many hiccups in between. We're glad that Mr. Ng was very cooperative and went through the journey with us. We were also very blessed to have a very understanding and kind owner who did not mind the wait.
Case Study #2: Managing a few older condos for a landlord who is residing in Hong Kong
Mr. Yong is a Singaporean doctor who is working in Hong Kong. He owns a couple of older (more than twenty years old) freehold developments in Singapore. As you know, older developments usually generate a lot of problems. Mr. Yong is an older man, near 80-years old, who is not well-versed in IT. Checking incoming rentals every month is a headache for him. With our assistance, every month, we consolidate the receipts and send them to him via Whatsapp. From time to time, if there is an issue with the unit like water leakage, replacing furniture or electrical appliances, etc., we provide him a hassle-free solution to help him settle all his tenants' problems. From one property initially, he is letting us expand our services to handle all three of his properties in Singapore. Why? With Kia and Catherine handling his properties, he has peace of mind!
Case Study #3: Creating a Central Provident Fund (CPF)-to-Cash Converter Machine for Mr. Pong
Mr. Pong is a Malaysian, living in Singapore as a permanent resident for more than five years. He told us he wants to have more cash to fund his investment portfolios in KL. His limited cash is only able to get a $500k apartment/condo in Singapore. He is not married, and he is not allowed to buy an HDB.
Eventually, we managed to find a freehold unit for him. And better still, it's within walking distance to Mass Rapid Transit. His monthly installment is $1,441. Rental income is $1,450. His monthly CPF contribution to ordinary accounts (OA) is $1,260. By utilizing the monthly CPF to OA to pay for his installment, he still has to top up with $181 cash. From the receivable rental, after deducting $181 cash for the installment and $250 for the maintenance fee, he has a monthly net cash income of $1,020. That's a whopping RM3,060 for him to utilize for his Malaysia investment portfolios.
Case Study #4: Upgrading to a three-bedroom condo without forking out cash. Bought an investment one-bedroom unit without paying the Additional Buyer's Stamp Duty (ABSD).
Mr. and Mrs. Wong always aspired to be multiple property owners. Their plan is always for the benefit of their children.
After selling their HBD five-room property in Punggol, they proceeded to a resale three-bedroom condo, as they always wanted to give their children a better environment to stay. Not only that, they bought a one-bedroom new launch the year after without paying ABSD.
Case Study #5: Purchasing a second property without paying ABSD
Mr. and Mrs. Chan had stayed in their current flat for more than five years, and they wanted to upgrade to a better location with a better view. But they didn't take action due to ABSD costs. After understanding their needs, we proposed an idea for them to purchase a unit without paying ABSD. They took action immediately.
And we have many more stories where we have used our creative experience to improve their situations.
For more information on how we can assist you in reaching your housing dreams, please contact us KIA @ 98577596 or CATHERINE @ 91688960.