Introduction
Are you considering buying property in Singapore? Look no further! This comprehensive guide has got you covered. Singapore's real estate market is known for its stability, attractive investment opportunities, and excellent quality of life. Whether you're a local resident or a foreign investor, understanding the intricacies of buying property in Singapore is crucial for a successful purchase. From legal requirements to financing options, we will walk you through every step of the process, providing expert advice and valuable insights. So, let's dive into this comprehensive guide to buying property in Singapore.
A Comprehensive Guide to Buying Property in Singapore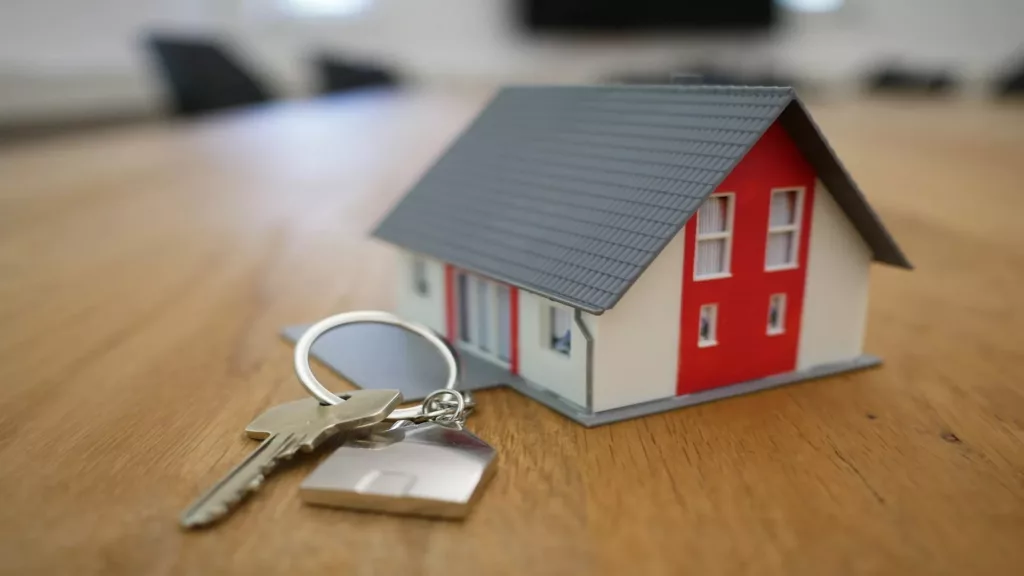 1. Understanding the Singapore Property Market
Singapore's property market is dynamic and diverse, catering to various needs and preferences. Before embarking on your property-buying journey, it's essential to familiarize yourself with the market trends, property types, and popular residential areas. The following are some key factors to consider:
Housing Development Board (HDB) Flats: HDB flats are government-subsidized housing options available to Singapore citizens. They provide affordable and quality housing for the majority of the population.
Private Condominiums: Condominiums offer luxurious amenities and are suitable for those seeking a more exclusive lifestyle. These properties are popular among both locals and expatriates.
Landed Properties: Landed properties include bungalows, semi-detached, and terrace houses. They provide homeowners with more space and privacy but come at a higher price point.
2. Legal Requirements for Foreign Buyers
If you're a foreigner looking to invest in Singapore's property market, it's important to understand the legal requirements and restrictions. Here are the key points to note:
Residential Property Act (RPA): Under the RPA, foreigners are restricted from buying certain types of properties, such as HDB flats and landed properties. However, they have the freedom to purchase private condominiums and apartments.
Additional Buyer's Stamp Duty (ABSD): Foreign buyers are subject to an additional stamp duty known as ABSD. This tax is imposed to cool the property market and ensure that Singaporeans have a fair chance to purchase properties.
3. Financing Options and Mortgage Loans
Before making a property purchase, it's crucial to assess your financing options and determine the most suitable mortgage loan. Here are some financing options available in Singapore:
Bank Loans: Most property buyers secure mortgage loans from banks in Singapore. It's advisable to compare interest rates, loan tenures, and other terms to find the best deal.
Central Provident Fund (CPF): Singapore citizens and Permanent Residents (PRs) can utilize their CPF savings to finance property purchases. However, certain restrictions and withdrawal limits apply.
Home Loans for Foreigners: Foreign buyers can also obtain home loans from banks in Singapore. However, the loan-to-value ratio may be lower compared to citizens and PRs.
4. Engaging a Real Estate Agent
Working with a knowledgeable and experienced real estate agent can greatly simplify your property-buying journey. A reliable agent can provide valuable advice, guide you through the legal procedures, and negotiate on your behalf. When choosing an agent, consider their track record, industry reputation, and familiarity with your desired property type and location.
5. Conducting Property Viewings
Once you've shortlisted potential properties, it's time to schedule viewings. During property viewings, pay attention to the following aspects:
Condition of the Property: Assess the overall condition of the property, including the quality of fixtures, fittings, and structural integrity.
Location and Accessibility: Consider the proximity to amenities, transportation options, schools, and healthcare facilities. Location plays a vital role in property value and rental potential.
6. Making an Offer and Negotiating
When you've found your ideal property, it's time to make an offer. Here are some key points to remember during the negotiation process:
Conduct a Comparative Market Analysis: Research recent property transactions in the same area to determine a fair market value.
Seek Professional Advice: Your real estate agent can provide valuable insights and guidance when making an offer and negotiating with the seller or their agent.
FAQs
1. Can foreigners buy property in Singapore?
Yes, foreigners can buy property in Singapore, but certain restrictions and additional taxes apply.
2. What types of properties can foreigners buy in Singapore?
Foreigners can purchase private condominiums, apartments, and some commercial properties. However, HDB flats and certain landed properties are restricted.
3. Can foreigners get a mortgage loan in Singapore?
Yes, foreign buyers can obtain mortgage loans from banks in Singapore. However, the loan-to-value ratio may be lower compared to citizens and PRs.
4. Are there any taxes or stamp duties for property buyers in Singapore?
Yes, buyers are subject to various taxes and stamp duties, including Buyer's Stamp Duty (BSD) and Additional Buyer's Stamp Duty (ABSD). The rates depend on the buyer's residency status and the number of properties they own.
5. How long does it take to complete a property purchase in Singapore?
The timeline for completing a property purchase in Singapore can vary. On average, it takes around 10 to 12 weeks from the time an offer is accepted to the completion of the transaction.
6. Can I rent out my property in Singapore?
Yes, property owners in Singapore have the option to rent out their properties. However, there are regulations and guidelines to follow, such as obtaining the necessary approvals and complying with rental income tax obligations.
Conclusion
Buying property in Singapore can be a rewarding and lucrative investment. By understanding the legal requirements, exploring financing options, and seeking professional advice, you can navigate the process with confidence. Remember to conduct thorough research, engage a reputable real estate agent, and carefully assess the property's condition and location before making a decision. Now that you're equipped with this comprehensive guide to buying property in Singapore, go ahead and embark on your property-buying journey with knowledge and confidence.