Terra Hill Condos Top Highlights
⏳ Freehold city freehold development
🌳 Rare hill-side plot overlooking Kent Ridge Park
🏘 270 units of 2 – 4 bedroom & 5 bedroom Penthouses
🚉 ~350m from Pasir Panjang Mrt Station & 3 Stops to Harbourfront Mrt Interchange
🍴Short Walk to Pasir Panjang Food Centre and other amenities
🛣 Easy connectivity via West Coast highway & Ayer Rajah Expressway (AYE)
🚗15mins drive to CBD and Marina Bay
🌊 Good potential upside – Greater Southern Waterfront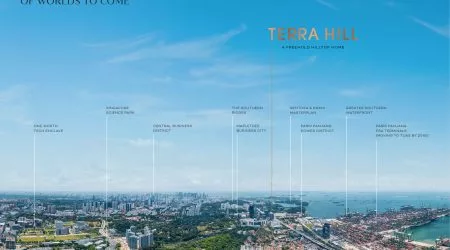 Terra Hill Condos Developer
Hoi Hup Realty and Sunway Group are happy to present Terra Hill. Being one of Singapore's most famous developers for over 40 years and having completed over 73,000 residential units, the company understands the needs of most local buyers.
Prior to Terra Hill Condos, some of their significant local ventures included Sophia Hills on Mount Sophia, Whitley Residences cluster homes, Waterford Residence at River Vallery, Foresta at Mount Faber, and the most recent Ki Residences at Sunset Way.
The Terra Hill Price will be appealing to both investors and first-time home buyers. This site's calculator can be used to calculate rental yield.
Terra Hill Condos Hoi Hup Realty's vision has always been to meet the practical living demands of all residents. Terra Hill owners may expect a home hidden in a quiet environment with immaculate convenience that can be passed down for years, having won a series of honours.
Terra Hill Condos Map Singapore
Terra Hill is located on the peaceful Yew Siang Road in District 05's Pasir Panjang. Hoi Hup Realty and Sunway Group proudly created the brand new freehold condo. The Terra Hill Condos is bordered by low-rise private developments and landed houses, providing owners with a rare sense of solitude in our bustling metropolis.
Terra Hill Condos All of this while being close to the area's growing economic nodes such as the One North district, Science Park Drive, the Central Business District (CBD), Mapletree Business City, and the forthcoming Greater Southern Waterfront.
Terra Hill Condos is very well served by public transportation. Residents may walk to the Pasir Panjang MRT station, which serves the Circle Line, in under 4 minutes. The line will be just 8 stops away from Marina Bay Sands when it completes its entire round in 2025.
Terra Hill Singapore motorists will discover that travelling has never been easier. According to the Terra Hill location map, the Ayer Rajah Expressway (AYE) connects Changi Airport and Tuas. This is in addition to the site's existing convenient position.
Please keep in mind that our Terra Hill Condos Showflat location is not on the actual site. A visit must be scheduled, and our staff will call you to provide the showflat address.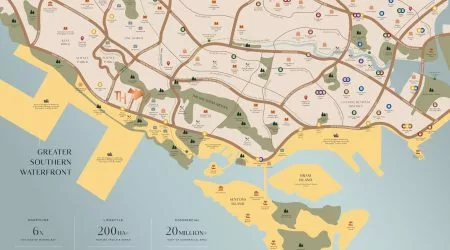 Terra Hill Condos Price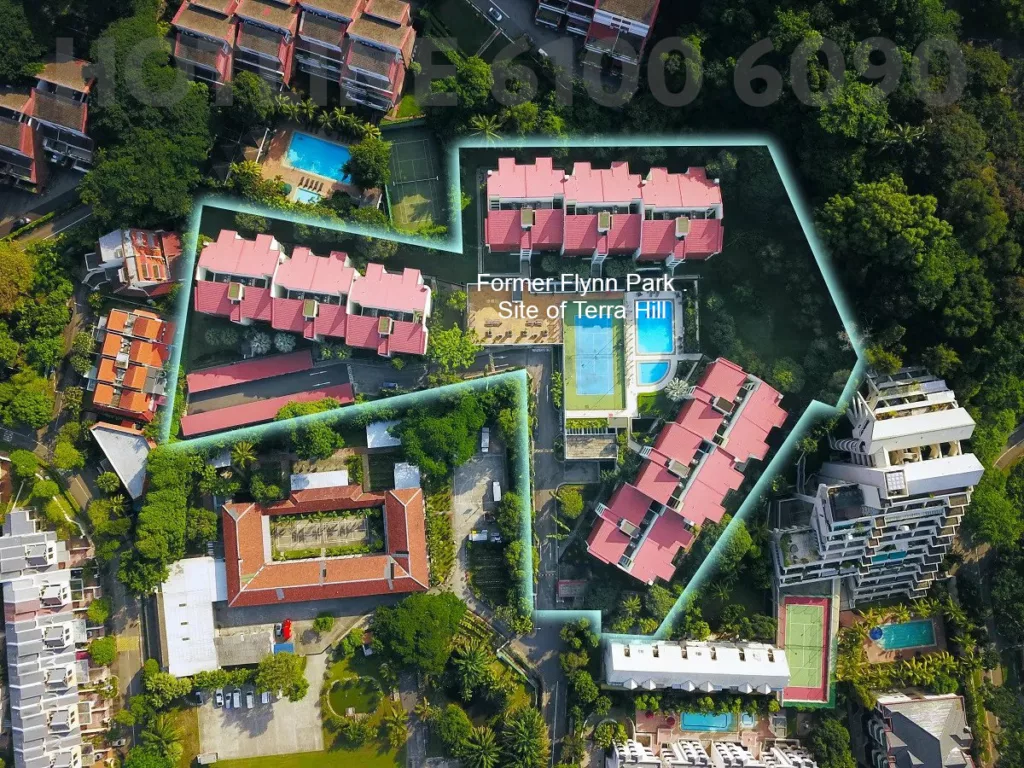 Welcome to Terra Hills Condos, a premier residential development located in the heart of the city. Today, I'd like to talk to you about one of the most important factors to consider when purchasing a property – price.
Body: The price of a property is one of the most critical factors to consider when making a purchase. It not only determines how much you will pay upfront, but also how much you will pay in the long run through mortgage payments and other costs.
First and foremost, purchasing a property at a fair price ensures that you are getting a good value for your money. We have done extensive research on comparable properties in the area and can assure you that the pricing for Terra Hills Condos is highly competitive.
Additionally, the price of a property also has a direct impact on your return on investment. If you purchase a property at a fair price, you are more likely to see a positive return when it comes time to sell or rent the property.
Another important factor to consider is the current market conditions. With interest rates at an all-time low, now is a great time to invest in property. This means that even if you pay a slightly higher price for a property, your monthly mortgage payments will still be lower.
Terra Hills Condo Closing: In conclusion, the price of a property is a crucial factor to consider when making a purchase. At Terra Hills Condos, you can rest assured that you are getting a fair price for a luxurious and well-located property. Don't miss out on this opportunity to own a piece of the city. Contact us today to schedule a tour and learn more about our financing options.
Terra Hill Condos Showflat Online Booking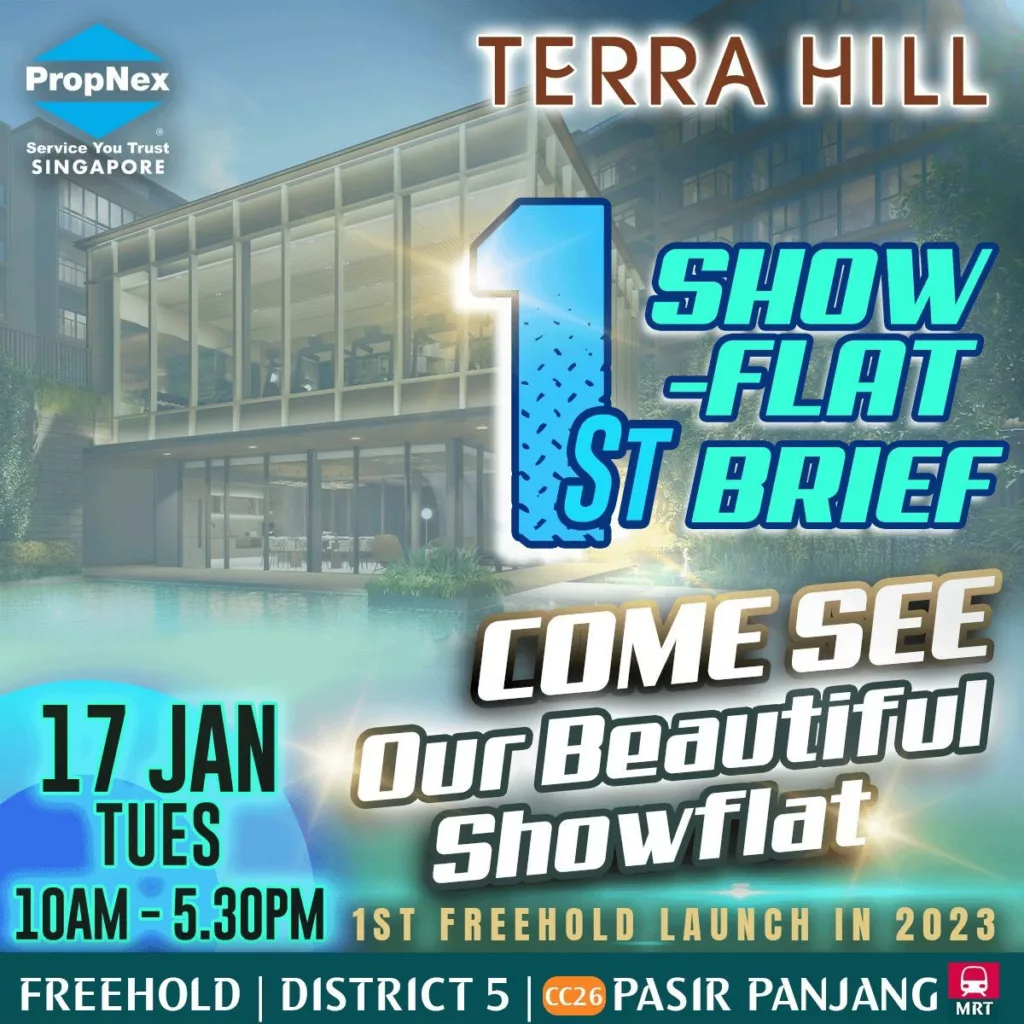 Click Below Link To Fill The Online Form For Advance Booking
17 JAN, TUES, 10AM-5.30PM
COME SEE OUR BEAUTIFUL Terra Hill Condos SHOWFLAT!
RSVP YOUR SLOTS HERE!:
https://forms.gle/wKPrwPhGfsECrfTA6
📌 Terra Hill Condos Showflat Location
66 South Buona Vista Rd, Singapore 118175 (former Kent ridge showflat)
https://goo.gl/maps/PLDm8bu5DCJFQYw37
Please make an appointment or call us at ++65 9857 7596 before visiting Terra Hill Showroom, since our exhibition gallery may be closed on certain days/times.
Online registrants who make an appointment here can expect to pay the Direct Developer Price with no commission. Please be advised that the units for sale at Terra Hill are available on a first come, first served basis.
If your registration is successful, you will receive an email, and our team will contact you for a confirmation. The balance units of Hoi Hup Realty Terra Hill are updated on a regular basis; interested parties should return for updates. The Terra Hill pricing has not yet been revealed, however registration for the VVIP Preview has begun. Please add your contact information so that you can be kept up to speed on the newest information.
Terra Hill Condos is a brand new Freehold home property located in Pasir Panjang's low-rise private enclave. The previous Flynn Park occupied the entire site, which was collectively sold to a joint venture of Hoi Hup Realty and Sunway Developments. Terra Hill is situated on a cul de sac on Yew Siang Road, just off Pasir Panjang Road. The small length is home to a few landed residences as well as five-story apartments like the Fragrance Court.
The developers successfully secured a site size of 208,427 square feet for $371 million, translating to a land cost of about $1318 psf ppr. With a plot ratio of 1.4, the new Terra Hill freehold condo will offer a variety of unit options including 1 bedroom, 2 bedroom, 3 bedroom, 4 bedroom, and 5 bedroom units to meet the needs of investors and homestayers. There will also be shared amenities such as a swimming pool, BBQ pit, gym, and clubhouse.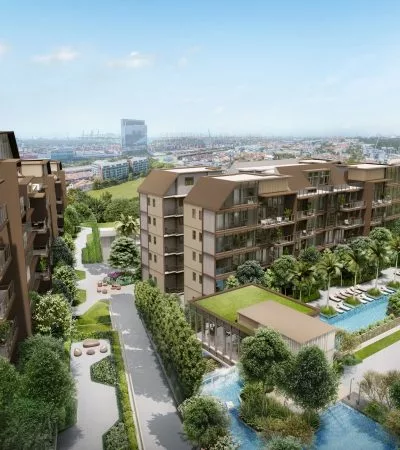 Terra Hill Condos is conveniently placed on Yew Siang Road's highest point. Residents may expect to decompose away from the hustle and bustle of city life, as they are surrounded by lush greeneries and the Kent Ridge Hill Park. Because of its low population, the precinct is noted for its tranquil setting, which is exceptionally unique on our urban island. It's no surprise that the Terra Hill former Flynn Park site piqued the curiosity of a few developers who bid on it.
Terra Hill Condos is surrounded by a plethora of amenities. The Pasir Panjang MRT station, which serves the Circle Line, is only 400 metres away and takes around 5 minutes to walk to. Having a brand new freehold development in the Rest of Core Central Region near an MRT station is already a hard to come by attribute.
With the last three stations (Keppel, Cantonment, and Prince Edward) set to open in 2026, the Circle Line will be completed, making it easy to travel to the CBD from Terra Hill Condos. Residents can walk to the shophouses along Yew Siang Road or the new Bijou shopping complex, which houses a supermarket, specialised shops, and restaurants, for easy convenience. Alternatively, renowned local cuisine is available across the street at the famed Pasir Panjang food centre.
Terra Hill Condos in Pasir Panjang also has a lot of promise thanks to the Greater Southern Waterfront makeover. This is by far the greatest project in the URA's vision to revitalise Singapore's southern region. The 30-kilometer-long area will see developments that include Live, Play, and Work to provide a more lively atmosphere for this region. Because it is six times larger than the previous Marina Bay redevelopment project, it will benefit existing properties nearby.
The Terra Hill Condos complex is ready to begin construction! More information about the development can be found here: Terra Hill is a freehold condominium in Pasir Panjang that was formerly known as Flynn Park.
When the Terra Hill Floor Plan & Terra Hill E-Brochure is complete, interested buyers can view and download it.
One of the most significant aspects of your purchase is financing. Because this property is still under construction at the time of purchase, purchasers can learn more about the payment plan and perform a calculation prior to their visit by using the progressive payment calculator.
Terra Hill Condos Developers Hoi Hup and Sunway
Terra Hill Condos was acquired by Hoi Hup and Sunway Developments for S$371 million ($276.1 million), making it one of the city's highest collective transactions this year. Sevillis Singapore oversaw the deal for the site at 18-22 Yew Siang Road, which was tendered in an open tender.
The land value of Terra Hill Condos following site is 1,355 psf ppr and 1,318 psf ppr, incorporating GFA's 7% extra balcony space. According to the 2019 URA Master Plan, the price includes a development expenditure of roughly $24 million to improve the plot ratio to 1.4. An additional 7% GFA bonus necessitates a $16 million development fee.
The proposed condominium complex will have roughly 271 apartments and will benefit from a unique strategic hillside site that will provide residents with breathtaking views to the south. The neighbourhood is also calm and green, with easy access to a variety of family-friendly amenities, making it a pleasant place to live.
Kent Ridge Park and the Harbourfront Center Shopping Mall are nearby. As a result, everything from daily essentials to food, entertainment, and leisure is close. Greater accessibility also implies that citizens have greater access to services in the city and surrounding areas.
Connectivity in the community has improved. On the corner of Terra Hill Condos, there is an MRT station. The apartments are also accessible through the West Coast Highway, adjacent to several bus stations, and less than 500 metres from the Pasir Panjang MRT Station on the Circle Line, allowing homeowners to go to the city without interruption.
The Terra Hill Condos provides tremendous benefits due to its closeness to the new Southern Waterfront development. Terra Hill Condo Residences is an amazing investment opportunity owing to its exceptional location. Terra Hill Condos is the result of a partnership between two recognised developers, so potential homeowners can anticipate large and well-designed condos with a variety of modern facilities.
Terra Hill Condos main selling points
Parking, a swimming pool, a gym, and a children's playground are all available at Terra Hill Condominium. You won't have to drive far to satisfy your demands with these amenities nearby, saving you a lot of time. The Off Terra Hill Condominium has several elements that make it appealing.
The following are the main reasons to live in or invest in Terra Hill Condos:
Pasir Panjang Food Centre is a five-minute walk away. There are several additional restaurants, cafes, and eateries around.
Viva Vista Shopping Centre, Alexandra Retail Center, and Queensway Shopping Centre are all within walking distance of one other.
ISS International School, for example, is only a short drive away.
Recreational and leisure activities in the vicinity of Hort Park, Kent Ridge Park, Pasir Panjang Park, and Labrador Park.
The Pasir Panjang MRT station is about a 5-minute walk away, making it simple to travel around. The MRT stations Labrador Park and Howe Par Villa are also nearby.
Cold Storage Anchor Point, NTUC Fairprice (PSA Branch), and NTUC Fairprice are all nearby grocery stores (Telok Blangah).

Terra Hill Condos – Superior Convenience
The Terra Hill Condominium is located in a calm, well-connected neighbourhood with excellent public transportation. You won't have to travel far if you live here because everything you need for everyday living is just minutes away.
Aside from being near to town, Terra Hill Condo is only a 5-minute walk from the Pasir Panjang MRT station. It is also convenient to the Central Expressway (CTE), the East Coast Parkway, and the Ayer Rajah Expressway (AYE). This offers easy access to Singapore's commercial hubs and other essential destinations for Terra Hill Condo tenants.
Terra Hill Condos is located in a family-friendly community, so the family living there is just minutes away from all they need. There are several good schools nearby, including ISS International School and Tanglin Trust School. There are also hospitals and daycare facilities nearby that provide extensive medical treatment.
There are several shopping services available here. The Queensway Mall is only a few steps away and features a variety of cafés, supermarkets, restaurants, and entertainment facilities.
Terra Hill Condos Condominiums offers unsurpassed convenience and pleasant living. You can go to your CBD business in minutes and spend the weekend at adjacent Kent Ridge Park, which has various leisure activities.
Terra Hill Condo's proximity to the Greater Southern Waterfront development makes it an excellent investment. Investors get significant returns on their investments, while homeowners may live in luxury with everything close by.
Excellent interconnection
The well-established transportation network in Pasir Panjang makes getting to and from the area stress-free. Terra Hill Condo tenants have access to both public and private transportation. Pasir Panjang MRT is less than 400m away from Terra Hill Condo. Labrador Park MRT and The Haw Par Villa are two more neighbouring MRTs.
Car owners have rapid access to the West Coast Highway from Yu Xiang Road, which is strategically placed off the West Coast Highway. Users using public transportation can get to the closest bus station. The nearest bus stop is Opp Currency Hse, which is about a three-minute walk from the residence.
School in the Neighborhood
Terra Hill Condos near reputed schools is a terrific choice if you're seeking for a home to raise a family near decent schools. Kindergartens, elementary, junior high, high, and international schools are all within walking distance of our home. While there are fewer schools in certain places, parents have numerous alternatives when it comes to selecting a school for their children.
Living close to your child's school allows you to arrive on time and leave early without having to endure a long, stressful drive. Children may easily commute to school thanks to a well-developed local transportation network.
The following are some of the schools that are conveniently accessible from the Terra Hill Condo:
Blangah Rise Primary School is located in Blangah, Malaysia.
Tanglin Trust School Gan Eng Seng Primary School Inspiration Design International School ISS High School New Town Primary School
Shopping Centers in the Neighborhood
Even shopaholics at Terra Hill Condo Singapore will be content if their demands are covered. The apartment is close to a number of outlets where tenants may get fresh food and other household supplies. Cold Storage at NTUC Fairprice (PSA Branch), Anchorpoint, NTUC Fairprice (Sterling Road), and NTUC Fairprice at Telok Branger are all nearby.
Queensway Shopping Center, Alexander Central, and Alexandra Retail Centre are also nearby. Shopping malls offer a wide range of everyday essentials and services, including apparel, accessories, food, banking, and ATM services. There are also plenty of entertainment options, so you may go shopping to your heart's delight.
Pasir Panjang Wholesale Center provides everything from vegetables and fruits to dry items. They have approximately 1,000 cold rooms, stores, and food stalls to provide all of your culinary needs.
Restaurants and bars are nearby.
Terra Hill Condos Pasir Panjang is a culinary haven, and the dining scene does not disappoint. If you don't want to cook, there are numerous unusual cafes around Terra Hill Condominium that serve wonderful meals.
There are many of eateries to choose from, whether you want a full breakfast or a calm coffee with friends. Pasir Panjang is brimming with culinary treasures, with a broad selection of authentic local Chinese, Thai, and Western delicacies.
E-Sarn Thai Corner serves wonderful Thai cuisine. The restaurant serves a wide range of Thai food from north to south. Uncle Ho's Tuckshop near Pasir Panjang MRT is another excellent option for real Vietnamese cuisine.
If you enjoy street cuisine, you should visit the neighbouring Pasir Panjang Food Centre. This hawker centre serves chicken wings, satay, fried carrot cake, seafood rice, sliced fish chowder, seafood steamer, and rojak from over 40 vendors.
Other restaurants near Terra Hill Condo include:
Esarn Thai Corner Pasir Panjang 3 Monkeys Hopscotch (Gillman Barracks) Hillman 99 Restaurant Magic Square Pasir Panjang SANDO Malay Food at Alexandra Technopark Vineyard Yuzutei Japanese Restaurant
Outdoor Parks in the Neighborhood
Living near to parks and recreational areas means there are plenty of opportunities to go for a morning or evening run or jog. On weekends, several activities await the entire family in surrounding parks, ensuring that there are never dull outdoor times.
Nothing beats living in a peaceful neighbourhood with easy access to beautiful green places for resting and unwinding after a hard week. HortPark, which is only a 6-minute walk from Terra Hill Condo, is one of the nearest parks. Kent Ridge Park is also a 10-minute walk away. Great places such as West Coast and Labrador Park are also nearby.
Henderson Waves, a magnificent 36-meter footbridge, is also nearby. It connects the parks of Telok Blanga Hill and Kent Ridge. A great site to begin hiking the Southern Ridge Trail.
Park on Kent Ridge
Kent Ridge Park, a great outdoor workout venue near the Terra Hill Condominium, is family-friendly. The lovely park has a deep history and was once a battleground during World War II's Japanese invasion. The park has been well-maintained and is currently a beautiful green place with several amenities.
Horticultural Park
Hort Park serves as an ecological green belt as well as a gardening and botanical teaching facility. The peaceful park is restful and offers plenty of green area, including vegetable gardens and orchards. The park is only a 6-minute walk from the Terra Hill Condos and is a lovely place to spend time in nature.
Two natural ponds, paved walks beneath picturesque trees, bike trails, a 280-meter canopy walk, multiple exercise stations, and a well-equipped children's playground are all part of the peaceful park. This historic park has a lot to offer, including a diverse range of species and natural plants. Nature enthusiasts will enjoy living at the Terra Hill Condos.
Kent Ridge Park is one of five parks located just south of the Southern Ridges. Labrador Nature Reserve, Telok Blanga Hill Park, Hort Park, and Mount Faber Park are the other four.
Nearby medical services
Terra Hill Condominiums are great for families with small children and the elderly, as several hospitals and speciality clinics are within a short commute. There are several medical institutions near your house that can provide you with great medical treatments promptly.
The health centres listed below are all within 10 minutes of Terra Hill Condo.
Farrer Park Hospital Alexandra Hospital
Alexandra Retail Centre Fullerton Health
National University Hospital Singapore General Hospital Kensington Family Clinic
Business City Clinic Group
Terra Hill Condos Market Performance vs Other RCR Options
Aside from the convenience of Terra Hill Condo inhabitants, it is also crucial to evaluate market trends for comparable properties in other locations of the Central Region (RCR). Given its position on the outskirts of town, the Terra Hill Condominium is a hugely popular property.
Units on the outskirts of cities like Pasir Panjang are less costly than those in the RCC but more appealing than those beyond the Central Region (OCR). Property demand in the RCR region is robust among investors and homeowners, according to sales statistics. Because of its good connection and closeness to the CBD of Singapore.
According to recent data, RCR residences are more popular than CCR and OCR properties, which is reflected in higher prices. RCR prices climbed 16.94% in 2021, compared to 4.69% and 2.8% in 2020 and 2019, respectively.
Terra Hill Condos Pasir Panjang's Future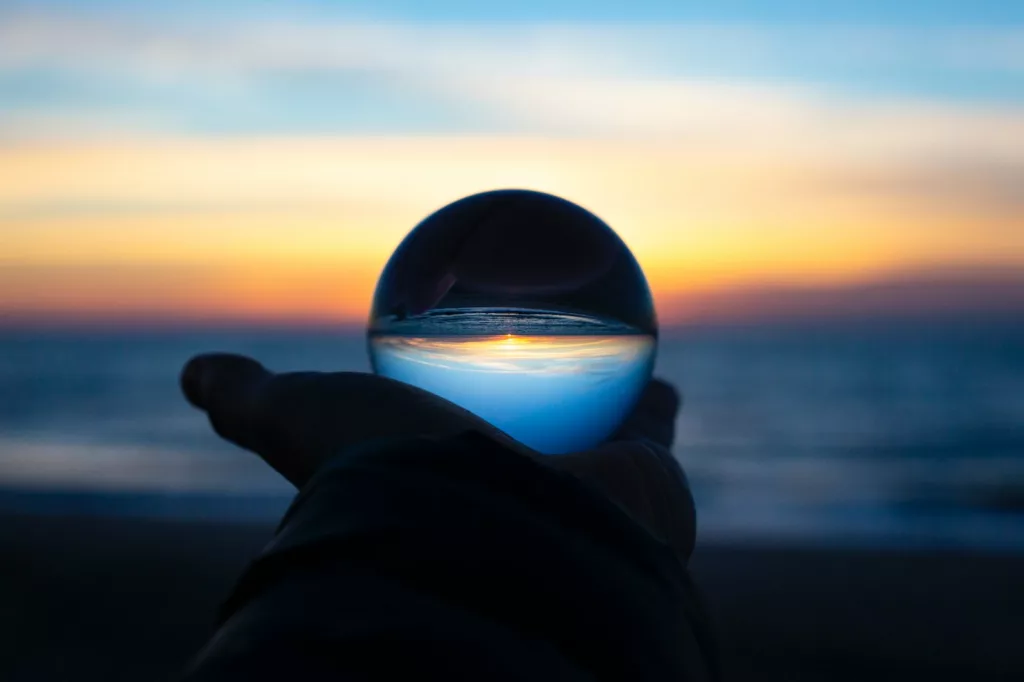 Pasir Panjang is located inside the Queenstown Planned Area and is part of the Remaining Central Region, according to the 2019 URA Master Plan (RCR). Queenstown is a satellite city pioneer that has lately undergone significant modifications. Queenstown is expanding as a location to live, work, and play, with several initiatives in the works to expand natural and recreational spaces, introduce new housing units, generate employment opportunities, and build community amenities.
Some of the current and future developments in Queenstown for Terra Hill Condos residents are listed below:
Public housing developments have been constructed alongside the train line at Dawson Estate and Queensway.
Greater Southern Waterfront: The Greater Southern Waterfront development project will stretch from Pasir Panjang to Marina East. It will be a premier modern entryway to Singapore's south coast's urban lifestyle amenities.
Improved accessibility: A continuous shoreline will connect the Greater Southern Waterfront, Pasir Panjang Linear Park, West Coast Park, and Labrador Nature Reserve.
To rejuvenate the neighbourhood, create a new mixed-use community in Rochester Park and the Holland Village Extension, including pedestrian retail malls and public spaces.

New commercial services are being added, including the revitalization of the old Commonwealth Avenue wet market and food centre.
Rail Corridor: The rail corridor runs across Singapore's southern region, encompassing the Greater Southern Waterfront and the Woodlands North Coast. A green corridor will increase inhabitants' access to nature.
The first integrated underground substation in Singapore. It will feature offices and some commercial space and is scheduled to open in 2025.

Pasir Panjang's future citizens would appreciate living in a self-sufficient and livable city with convenient access to healthcare, shopping, schools, parks, and other community resources. A commerce node at Pasir Panjang enables locals to work closer to home.
It is also critical to determine the loan to value for your circumstance, as MAS has rigorous home lending restrictions. Please fill out the contact form if you need more information on finance or stamp duties, and we will gladly assist you.
Terra Hill Condos Singapore interested parties may learn more about the project on this website. The site plan and floor plans will be available soon and will be updated here. The elevation map indicates the distribution of units in the development, and the balance unit chart will be updated on a regular basis once the project is launched. Please return to this site to stay up to date. Check latest Condo here https://kiacatherine.sg/new-launches/
What are the prices for Terra Hill condos?
Terra Hills Condo prices are not updated yet but we are going to update on the kiacatherine.sg website where you can get updated information.
Where is Terra Hill condos located?
Its located 18 Yew Siang Rd, Singapore 117755 read more information on kiacatherine.sg
How to book an appointment for Terra Hills Condo?
You can simply visit kiacatherine.sg/contact or contact on this number for booking +65 9857 7596
How to check all property latest projects in singapore?