Project Details Developers Location Showflat Price Floor Plans Gallery Registration
C

anninghill Piers
CDL

(City Development Limited)
CLD

(CapitaLand Development)
Canninghill Piers and Canninghill Square have

Some Unique highlights

.
Reputable

schools

are

close

by,

including

Alexandra

Primary

School,

ISS

International

School,

and

Singapore

Management

University.

Exclusive

access

to

the

Fort

Canning

MRT

Station,

as

well

as

direct

connectivity

to

the

Metropolitan

Line

and

convenient

access

to

all

other

modes

of

public

transportation.

Strategic

position

in

the

Core

Central

Region

provides

the

maximum

convenience

of a

world-class

lifestyle

and

living

attractions

just

minutes

from

the

CBD.
Canninghill Piers Project Details |

Quick Overview
TOP date

2026

Project size

Medium · 696 units

Tenure

99 years

District

D06

Developer

Legend Quay Pte Ltd (CDL/ CapitaLand)

Bedrooms

1 BR, 1+1 BR, 2+1 BR, 3 BR, 5+1 BR, Premium

Address

5 Clarke Quay, 179884

View on map

Nearest MRT

Fort Canning MRT · 1 min walk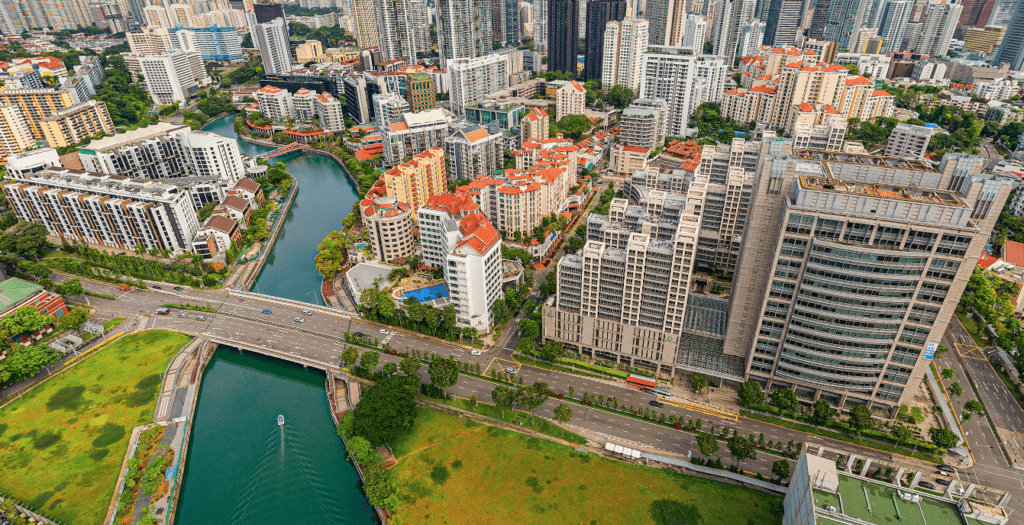 Overview of the

Location

, Including the

Design

and

Construction

Process
The property consists of luxury residential units. It also has a commercial space where residents can enjoy various activities such as golfing, horse racing, rugby, water sports, and polo. Apart from the clubs, restaurants, and cafes nearby the homes, there are also local schools located around this property. The project was first conceived by an architect named Ian Foster who wanted to design a project that would offer an alternative experience to living in high-rise buildings.
He also wanted to create a community where people can interact through fitness activities and live fairly close to each other while still enjoying their privacy. The Canninghill Piers is one of the most prestigious residential developments in Singapore. The location is accessible as it is situated near multiple amenities. The project offers a wide variety of luxurious homes. This project was designed with future lifestyles in mind, with sustainability being one of the main goals. This real estate project will provide you with the best living experience that you have always wanted.

CanningHill Piers is a joint development of CapitaLand Development (CLD) and City Developments Limited (CDL). The sparkling Singapore River and its thriving coffee shops, nightclubs, and diners are on one side. On the other hand, the lush vegetation and peacefulness of Fort Canning Hill serve as an ideal foil. This new luxury residence is placed to be a masterpiece in its own right, in addition to its unrivaled location overlooking two of Singapore's historic sites.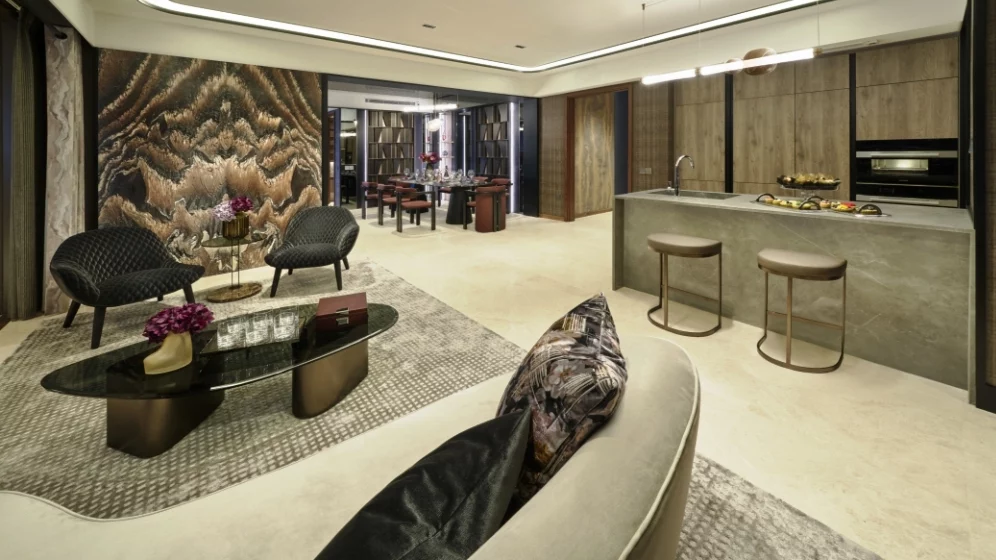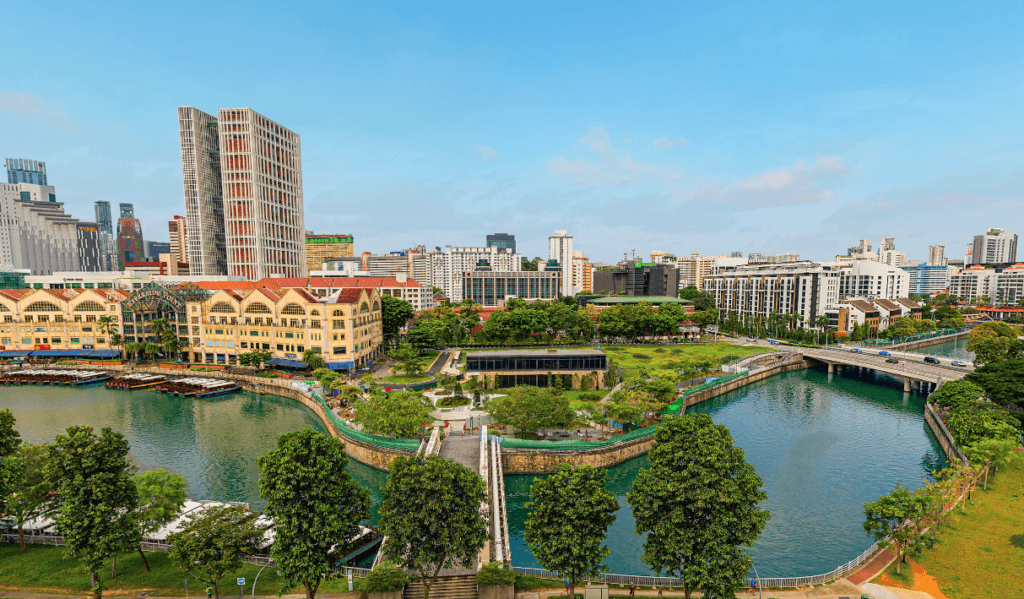 What You Need To Know About Living In Canninghill Piers Singapore
Those who enjoy cooking will appreciate the Ernestomeda kitchen system, which was designed and manufactured in Italy. Miele offers the hood, hob, and oven, while De Dietrich provides the combined fridge and washer-dryer. In the bathroom, luxury goods and furnishings from Gessi and Laufen create a sophisticated haven of rest. Enjoy details such as the sleek wall-mounted taps and stunning natural stone vanities with attached sinks, as well as adequate storage for your luxury toiletries as well as other items.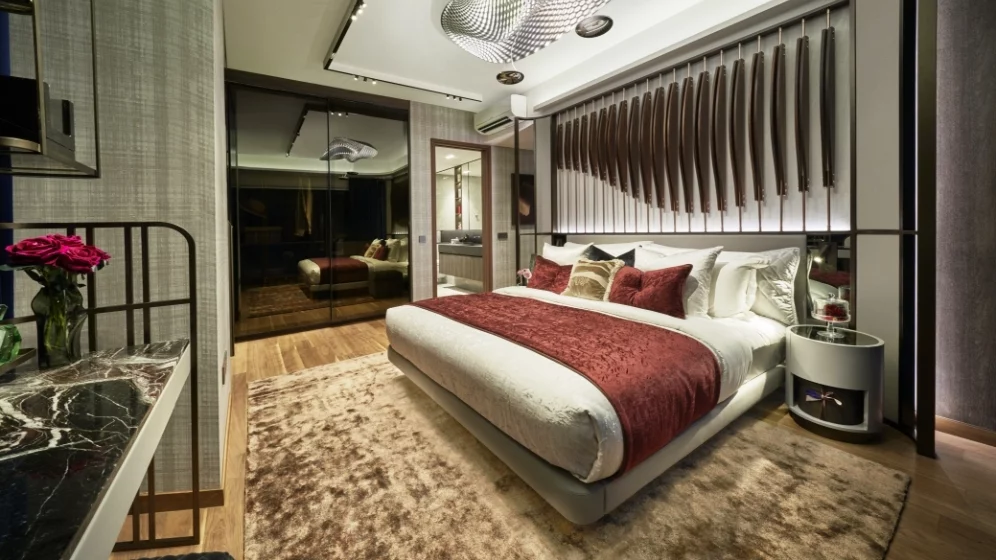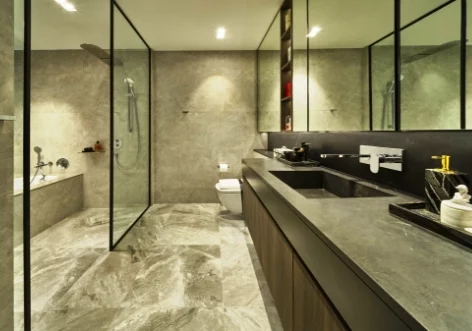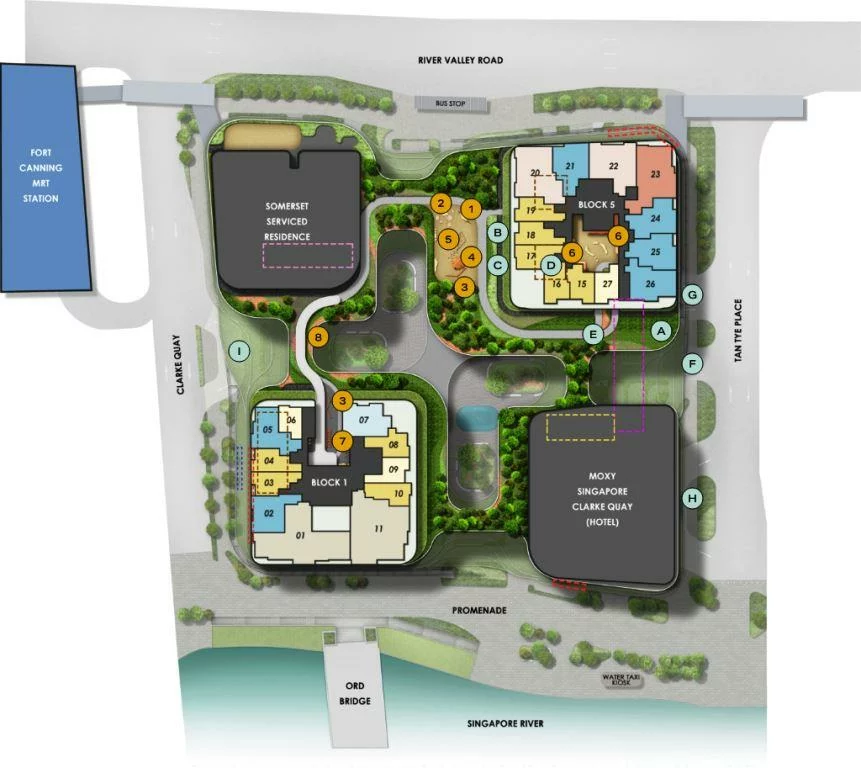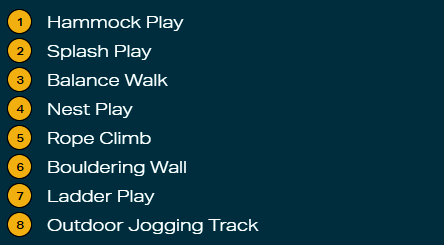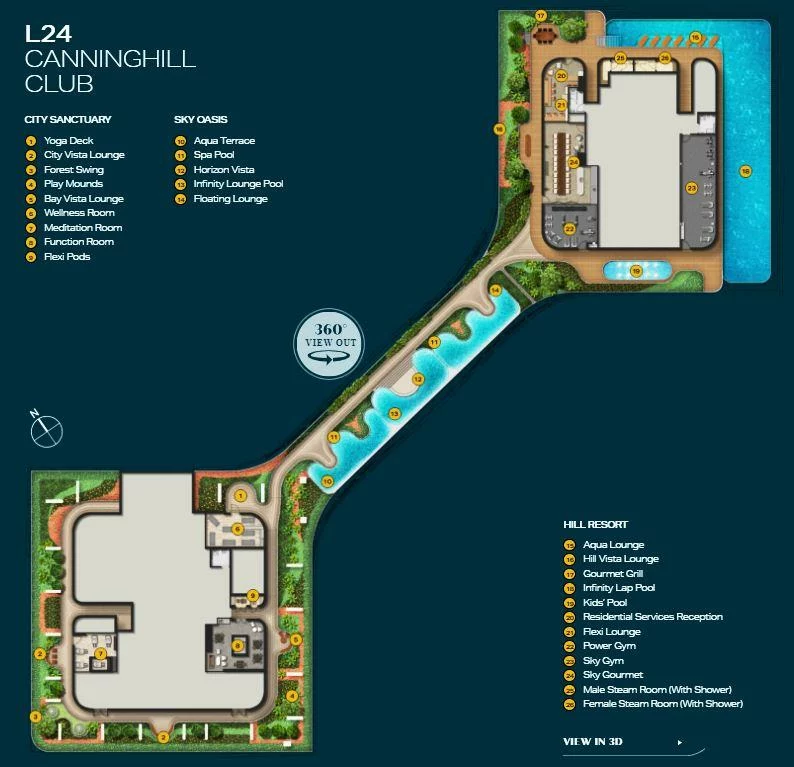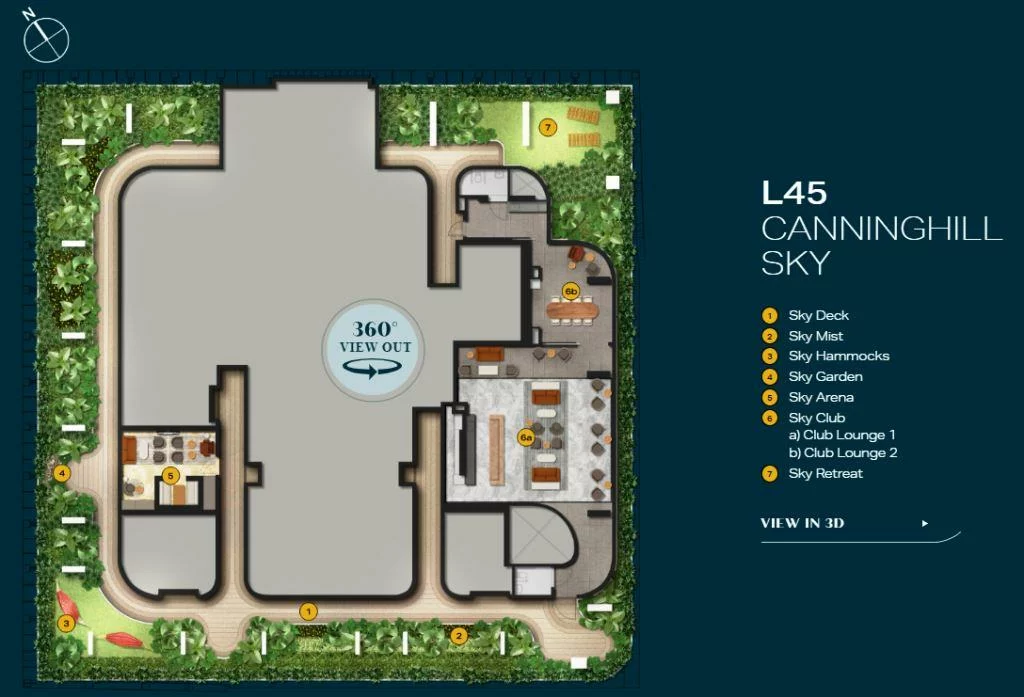 Why Canninghil Piers Condo Not Others?
1. Investing in the right location 2. Valued by neighboring companies through their investments and branding 3. High sales compared to similar nearby sites and much more which are mentioned in this article. BIG, according to its design ethos, is going to make waves once more with CanningHill Piers, a beautiful new construction on the bank of the iconic Singapore River. CanningHill Piers Condo, as the centerpiece of the revitalized Singapore River, is set to be an iconic integrated complex that embodies what riverfront city life is all about. It consists of two luxury residential towers, a novel idea hotel, serviced residences, and CanningHill Square, which includes F&B and retail businesses.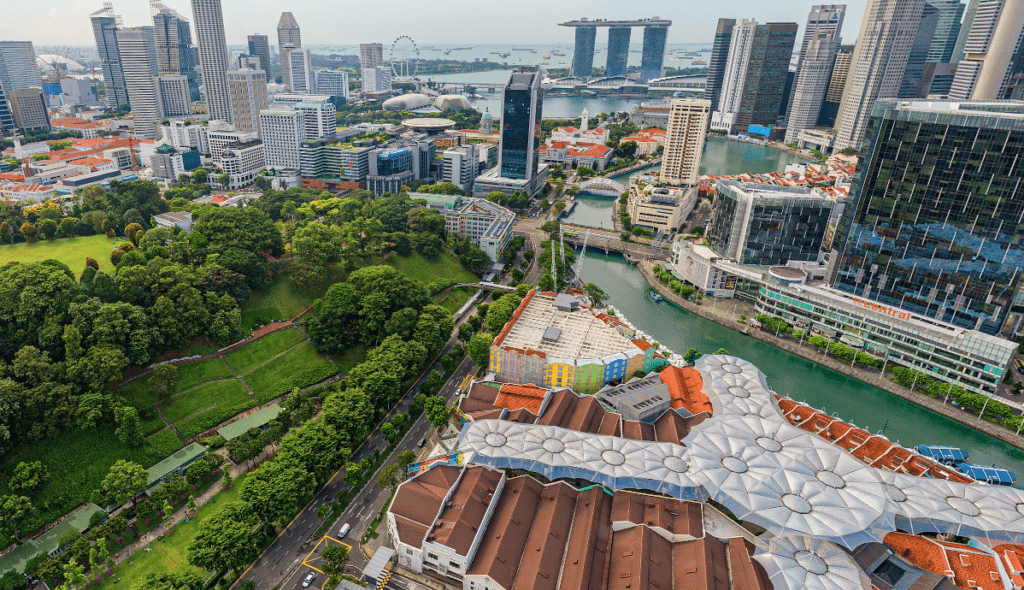 2- Indulge Canninghill Square

(f&b/retail)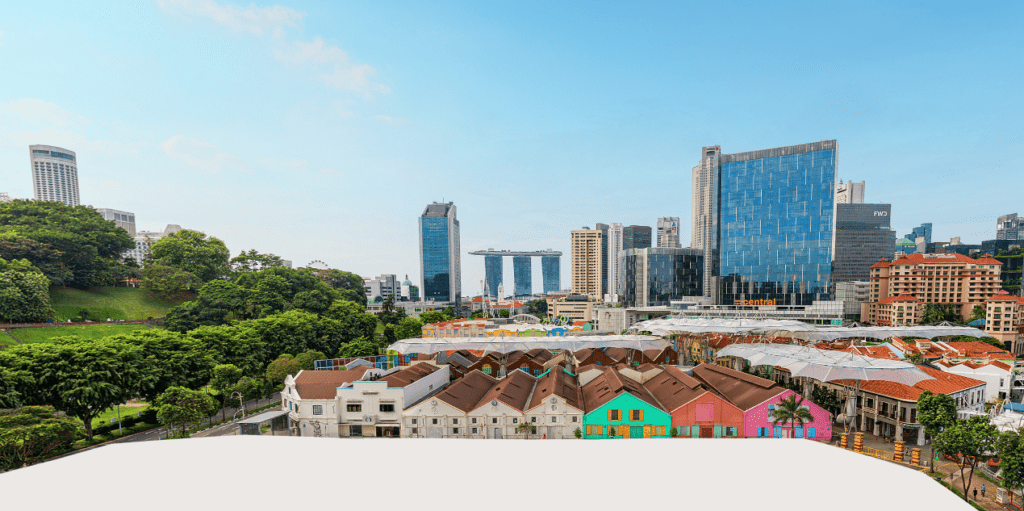 CanningHill Piers' outstanding exterior is artistically covered in an iconic geometric lattice that integrates the many components of the complex, with a sculptural shape that answers to the development's utilitarian requirements. There are different food & average retail shops/stores where every resident of the Canninghill Project/site can eat and live a healthy lifestyle.
3- Stay-On Somerset Serviced

Residence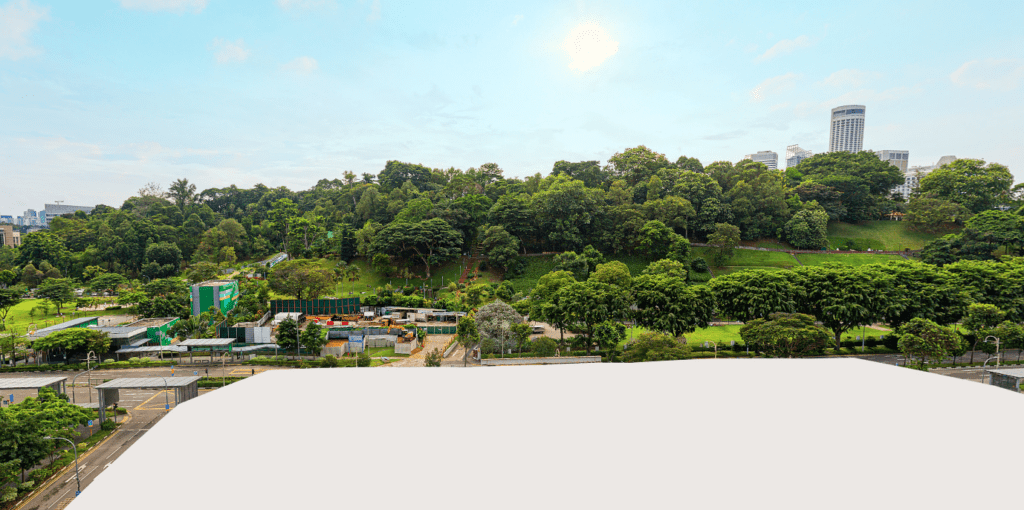 A stunning sky bridge unites the two residential towers on Level 24, providing innovative leisure areas for homeowners and opening up to unrivaled views in a nostalgic tribute to the Singapore River and its ancient bridges (although with a contemporary twist).
4- Check-In Moxy Singapore

Clarke Quay

(hotel)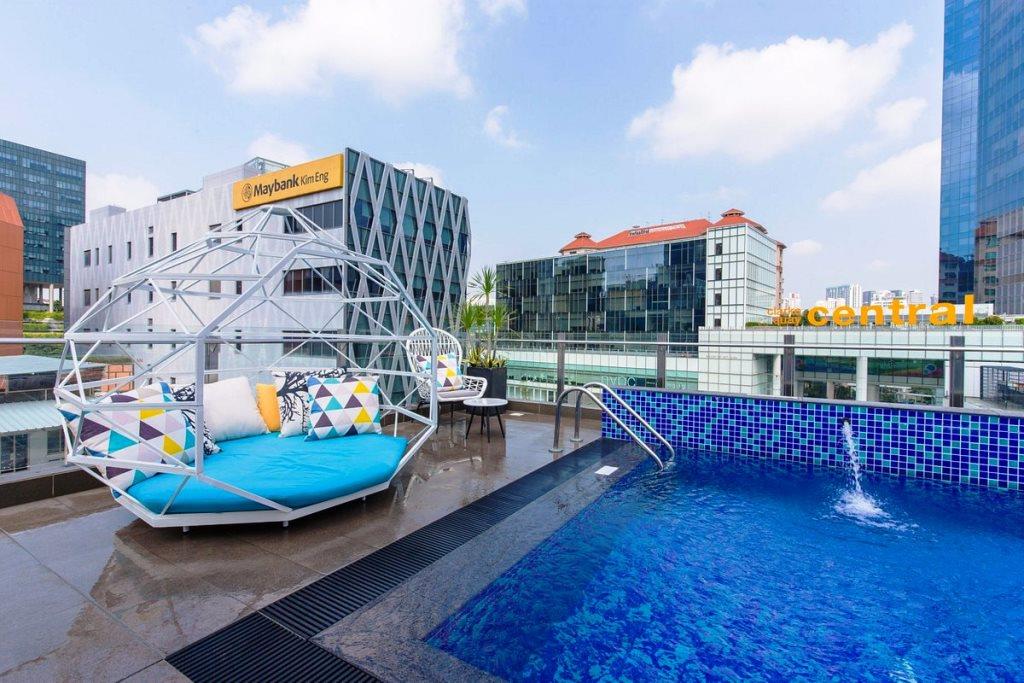 Singapore Clarke Quay (previously Fragrance Hotel – Riverside), is a low-cost hotel that puts the finest of Singapore to your doorstep. The rooms have a flat-screen TV and air conditioning, and you can stay connected with complimentary wifi, allowing you to rest and refresh with ease. The 24-hour front desk, rooftop terrace, and baggage storage are available at the ibis budget Singapore Clarke Quay. In addition, as a cherished ibis expenditure Singapore Clarke Quay resident, you will have access to an on-site rooftop pool.
Best Attractions Nearby Canninghill Piers Like

Fort Canning Park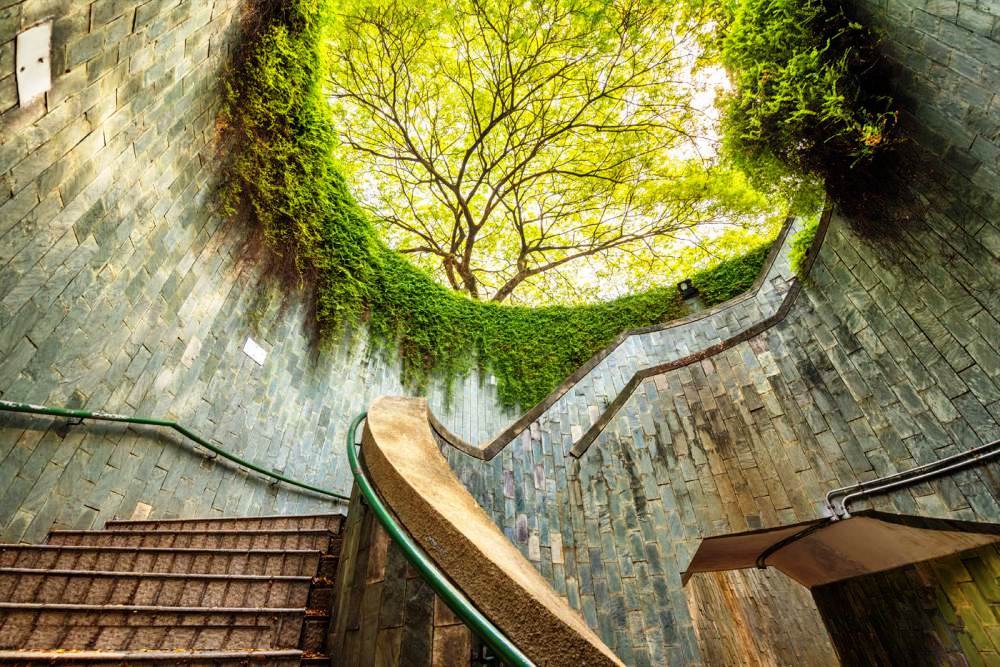 Fort Canning Park just steps away from Canninghill Piers. The park, which is just a 5-minute walking distance, is ideal for Canninghill Piers homeowners who want to spend quality time outdoors in nature's arms. The park is an outstanding hilltop landmark with a long history. The park's location was formerly home to 14th-century Kings. It also served as the British Army Barracks and Far East Command Centre's headquarters.
The site now contains ruins as well as well-kept underground passages. These elements provide a moving peek into Singapore's past. It also has much exotic flora and walking routes. From time to time, unique events such as festivals, theatre performances, concerts, and celebrations are hosted in the park.
Canninghill Piers is a forthcoming intertwined development positioned at River Valley Road and in the vicinity of Clarke Quay. The property is set to house about 700 units in two domestic halls. The former development on the point comprises the Novotel hostel, Liang Court Mall, and Somerset Liang Court's serviced places.
Through a common release, City Development (CDL) and CapitaLand blazoned the entry of Ascott Residence Trust (Ascott Reit) into the institute that will develop Canninghill Piers anticipated to be completed in 2024. Canninghill Piers point enjoys a GFA of sq m. The proposed development, formerly approved by separate authorities, will feature a hostel, marketable units, and a serviced hearthstone. It'll enjoy direct connectivity to Fort Canning MRT.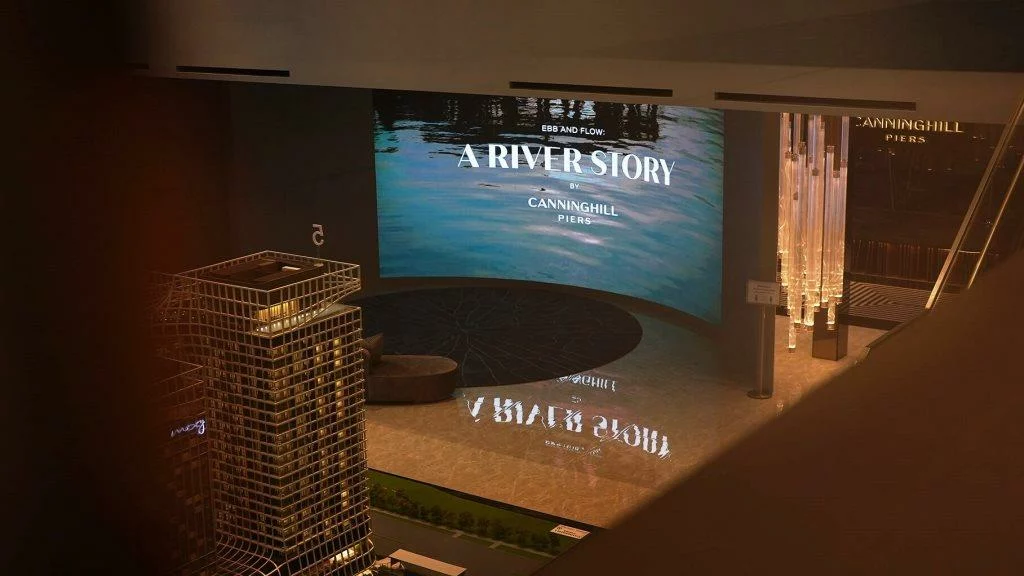 The redevelopment of the point comes after CDL Hospitality Trusts (CDLHT) the property to CLD and CapitaLand to be developed at a 5050 rate. Ascott Reit has also vented some of its means on the point including Somerset Liang Court to CDL. Upon completion of Canninghill Piers, CDL-CapitaLand will enjoy the marketable and domestic factors while 192 units of serviced hearthstone with a hostel license will be under Ascott Reit.
CDLHT is set to enjoy the hostel featuring between 460 and 470 apartments on a forward purchase agreement with CDL. The hostel will be run by Marriott International operating as Moxy, and the serviced places will operate as Somerset. The three leading inventors in Singapore also plan to revamp the swash boardwalk to add new life to Canninghill Piers. The plans agree with URA's 2019 Master Plan of adding sprightliness in the area.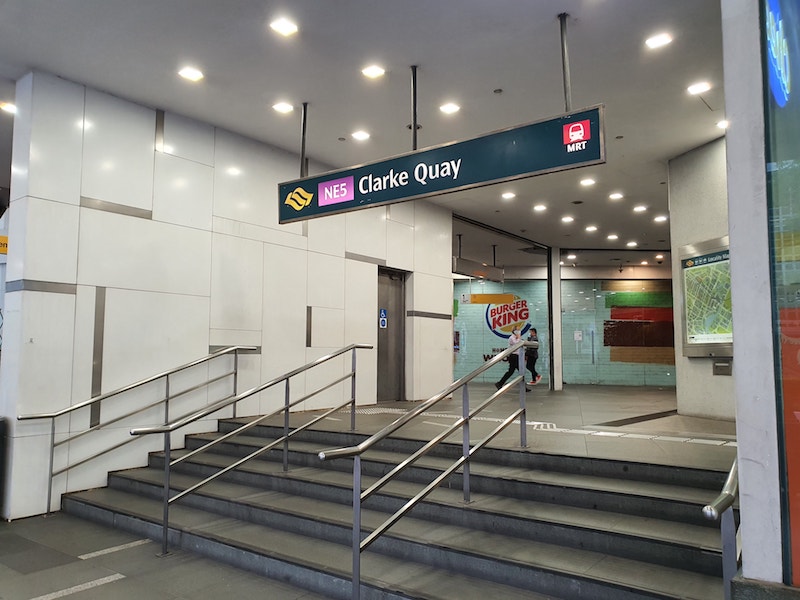 The demand for Canninghill Piers is anticipated to be high because of its strategic position with easy access to amenities. The three heavy-weight inventors behind Canninghill Piers are CDL, CapitaLand, and Ascott Reit. The domestic and marketable units participate between CapitaLand and CDL on a 5050 base, the hostel is under CDL, while Ascott Reit takes the serviced apartments with a hostel license. These Singapore- grounded inventors aren't new in the real estate scene and completed high-performing once systems designed to surpass the assiduity's norms.
MASTERPLAN

IN

RIVER

VALLEY,

NEAR

CANNINGHILL

SQ.
River Valley is a development district in Singapore's Central Area. The area is popular among wealthy Americans, European settlers, and wealthier locals. The region has easy access to shopping malls, Transit areas, restaurants, schools, parks, and other areas such as Orchard, Clarke Quay, and Marina Bay.
Despite the area's abundance of services and facilities, things are going to change with the execution of the URA's Master Plan. It brings substantial facilities, facilities, and transport to bringing people closer to their necessities. The following are a few of the masterplan's features that will benefit River Valley residents:
Livable

And Best

Neighborhood

Development
River
Valley
is
a
dynamic
community
with
easy
access
to
amenities
and
close
proximity
to
major
cities.
Orchard
Road
Downtown
and
several
lifestyle
alternatives
such
as
clubs,
cafés,
and
cultural
performance
areas
are
all
inside
or
close
to
the
neighborhood.
The
master
plan
will
make
the
area
more
livable
by
introducing
additional
amenities
in
Downtown,
Rochor,
Marina
South,
and
other
areas,
allowing
residents
to
live
and
work
near
vital
amenities.
The
neighboring
Orchard
Road
will
be
transformed
into
a
lifestyle
center
with
expanded
shopping
and
dining
options.
One
of
the
goals
for
improving
Orchard
Road
is
to
turn
it
into
a
lush
green
corridor.
Additional

Housing

Units
The
River
Valley
residential
area's
urban
development
standards
are
centered
on
improving
residential
life.
River
Valley
scenery
in
Singapore
has
transitioned
from
mansions
to
skyscrapers
with
affluent
clubs,
restaurants,
and
boutiques.
Single-family
homes
are
becoming
scarce
in
the
neighborhood
as
apartment
and
condominium
structures
rise.
Future
River
Valley
residents
should
expect
the
pattern
to
continue
as
additional
housing
units
are
built.
The
modern
dwellings
are
designed
to
provide
tenants
with
convenience
by
placing
everything
nearby.
Leading
Singapore
developers
will
build
residences
with
cafes,
exercise
centers,
pools,
and
other
amenities.
Why

Kia & Catherine

For Project Called Canninghill Piers?
We'll already publish a page on our website called (Who Are We) where you can read more about us and also the short introduction as well. Before you read about us check This Page for our verified Testimonial Reviews from real people whom we have helped with professional courtesy. Kia and Catherine have more than a decade of real estate expertise between them. Built on the miracles of giving and value-adding, their practice takes a macro, long-term approach to optimize their clients' wealth in the long run!
Kia and Catherine recognize that everyone has unique circumstances and ambitions, and they strive to become acquainted with them. First, this information is collected after a few meetings, as well as an assessment of their financial condition. As a result, a practical, safe, and successful plan is curated. Get in touch with the duo today for insight on any kind of real estate query, be it the buying, selling, or renting of houses. Otherwise, a free, non-obligatory consultation can also be on the cards. You can check our other pages like Who Have We Helped? What's Your Plan etc.
Let's have more conversations regarding the project on call or whatever where you like. If you need the direct developer price and updated information give us a Call/WhatsApp using this number+65 9857 7596 or fill out the form below.
Fill The Form & Get Updated Information as Per December 3, 2023